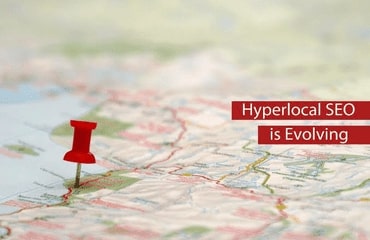 If you've ever researched Search Engine Optimization (SEO) services for your brand, you must have come across the term, 'Local SEO'. Hyperlocal SEO is more like it but comes with added perks, let's understand all the facets of this SEO Strategy and ways in which you can leverage it for your business!
What is Hyper Local SEO?
In simple words, Local SEO emphasizes the importance for certain businesses to optimize their web presence to rank for locally specific searches which would normally stop at cities, districts, or regions. On the other hand, Hyperlocal SEO involves a similar kind of optimization for smaller and more focused localities such as towns, streets, neighbourhoods or spots located near well-known landmarks.
What are the Benefits of Opting for Hyperlocal SEO?
The benefits of switching to Hyperlocal SEO is quite straightforward. It empowers you to offer an easier and simple search journey to your customers nearby. This gives you an edge over your competition and renders you with more niche hyperlocal search terms culminating in a surge in footfall at your business's doorsteps!
On the plus side, Google recognizes the perks that Hyper Local SEO brings along with the increase in the 'businesses near me' searches by users and has started rewarding those websites that bring their A-game to the business table when it comes to Hyperlocal SEO. It rewards these brands by highlighting them on Google's maps, including them in the '3-pack' box out listings for the same search or simply by ranking them well.
Now let's Get to the Point – How do you Make this Work?
Here are the three super easy ways to get cracking at this!
Remember that this is crucial and free of cost step. It lets you make the name of your business, its exact location, what it does, opening times, what it looks like (upload your images), and many more attributes accessible to your customers and improves the search experience for your customers, offering a more 'At a glance' information than the traditional SERPs.
It lets you update your customers in the vicinity with the latest offers and events, also smartly telling the searcher whether the business is open or closed at the current time along with the images to give them a clear picture. This makes it more likely for your customers nearby to visit you!
Make sure your on-site content reflects Hyperlocal terms
Keywords are the backbone of a good SEO Strategy. You can do some thorough research that relates more to the locality, street or a well-known landmark near your business that could be worth reflecting on your on-site content.
Structured data markup (Schema)
Adding relevant markup helps Google display critical information about your business and call-to-actions in a better way. Mark-ups for opening timings, seasonal changes, location, business-specific properties like how to reserve a table at a restaurant and much more stimulate targeting your neighbourhood crowd in a more focused and superior manner.
You could also add a markup to the content pages of your website ensuring availability of the latest, relevant and most reliable information for your customers when Google is crawling your site.
Over to you!
At the end of the day when it is all said and done, what matters the most in any SEO Strategy is the efficacy of the implementation which is entirely up to you. It is significant to be proactive while executing the Hyperlocal SEO Strategy and a robust Digital Marketing Agency in Thane can help you better with these endeavours. Without further ado, get going and implement this smart and focused strategy to reap the most of it for your brand visibility.