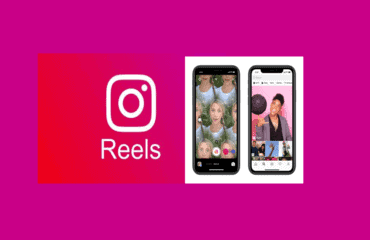 Launched in August 2020, Instagram Reels have swamped the digital marketing arena with its quick and perky glimpse of what's needed to be marketed. You can amp up your social media strategy by incorporating intriguing Instagram Reels and social media stories that generate curiosity and interest for your product/service amongst your audience.
To make this process easier for you, we've listed the top 3 ways in which you could use social media stories and Instagram Reels to get the most out of your marketing strategy.
A Quick Gist of How Instagram Reels and Social Media Stories Work
For your Instagram Reels and social media stories, you can whip up short (up to 30 seconds) clips, match them up to relevant music, add effects, and directly share them on Instagram or whichever social media platform you are targeting, where they appear in the main newsfeed, profile pages, and on the explore page.
Though customization is the backbone of every social media strategy, we've explored some grey areas and come up with three crucial tactics that can help you leverage these features and excel your social media marketing strategy.
1. Make it Fun and Personal with User-generated Content
The true essence of Reels and stories is to connect with your audience in a fun and personal manner. So, go ahead and share authentic user-generated content that your customers can relate to. You can partner up with micro-influencers that are relevant to your brand. Organize contests through your Reels and reward participants that deliver the most high-performing content.
Make it fun by relating your Reels with a trending meme or video style that reflects your brand's product or service. You can create your trend too! Challenge your followers with an exciting act and a branded hashtag. Do away with the formal talk sometimes and share your CEO's morning rituals, daily bloopers or some fun vlogs showcasing your team in action.
2. Display your Products in Action and Give your Audience a Glimpse of Behind-the-scenes
A short 30-seconds behind-the-scenes Reels always works best for generating higher engagement and connecting with your audience in a personal way. You could also show your product in action through your Reels and underscore its benefits, best features and other unique selling points (USPs) creatively to imprint it in your customer's mind effectively.
3. Educate your Audience with Quick How-to Reels
Offer your customers a quick step-by-step guide on how to do something creative, useful and awesome with your product. You can also use the Q&A sticker in your Instagram Stories to gather questions, then answer them in Reels. Don't forget to encourage feedback in the Reels comments and ask your followers what they'd like to see next.
Remember that if your customers know that they can rely on you for great how-to content, they're more likely to connect with your brand, follow your page and check back for more insights.
Reels and stories are Instagram's rendition of TikTok and are a rock-solid platform to connect with your audience by educating, entertaining and inspiring them using authentic content. These top three tips outlined above will help you to do just that! If you don't know how to work your way around Instagram Reels and Social media stories you can connect with a good Digital Marketing Agency in Thane to get a grip on it. Don't forget, with Instagram Reels, you can forge a stronger connection with your brand's followers and improve its visibility exponentially!