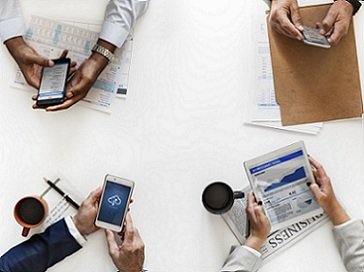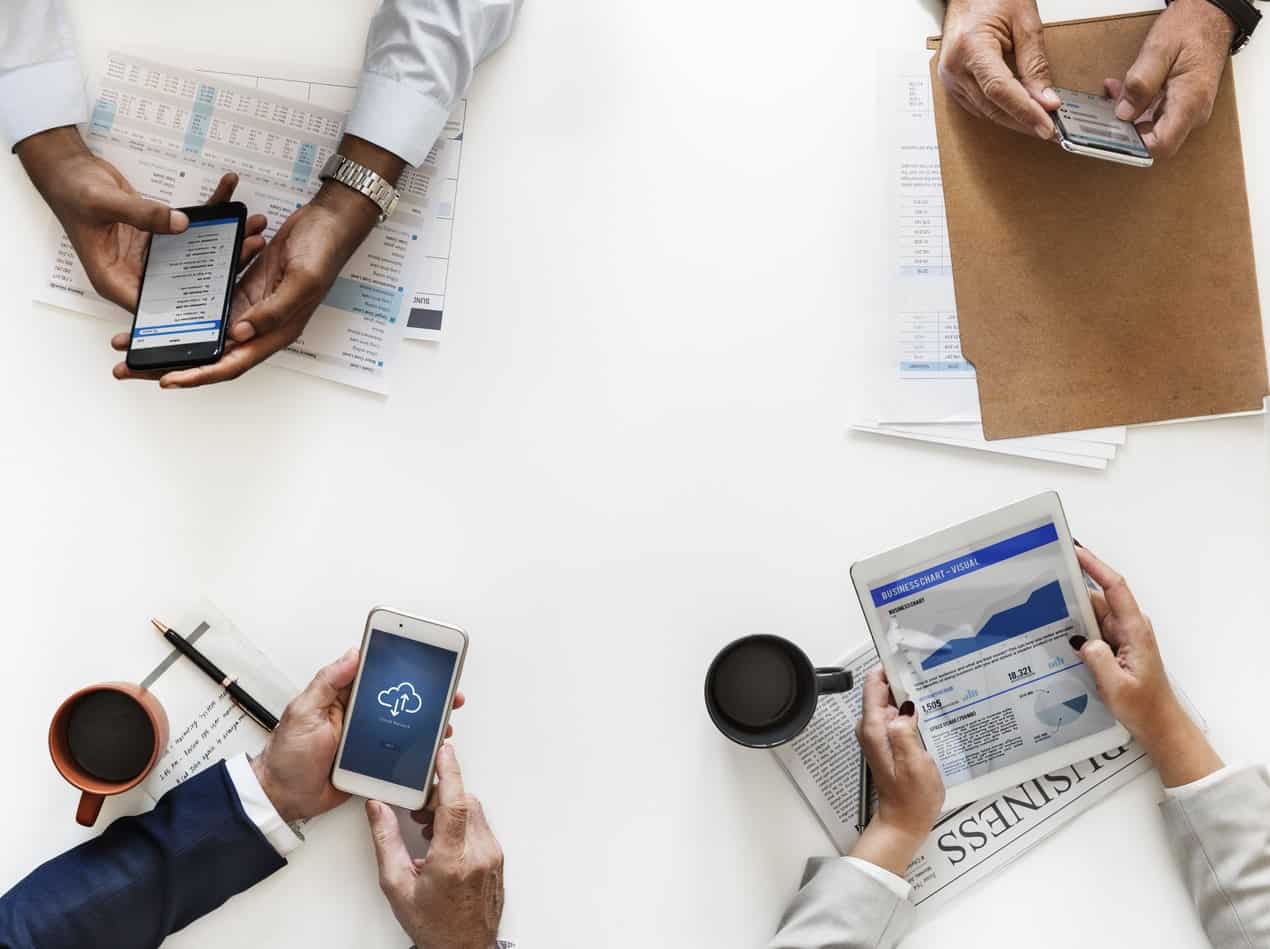 In order to amplify your social media marketing efforts, you need to monitor them time to time and device your marketing strategies accordingly. Managing the social media profiles of so many clients across so many different digital platforms would have been chaotic had it not been for the many social media monitoring tools available to the marketers.
Why do you need Social Media Monitoring Tools:
First and foremost, they bring all your social media accounts under one tab making it easy for you to manage the interactions on digital platforms of all your clients seamlessly.
These tools provide a lot of valuable insights and analysis like audience growth, user engagements through likes, comments, ROI, audience preferences, etc.
They give us really good insights into consumer behavior.
These are some of the monitoring tools that make the life of a Digital Marketer easy.
Hootsuite

It is the most popular social media marketing tool that helps you find all your social media interactions and user analytics in one place. It provides analysis and insights into your content's performance. It helps you schedule, monitor, boost your content and much more to amplify your marketing efforts. Platforms Hootsuite caters to are Facebook, Instagram, YouTube, LinkedIn, Twitter and Pinterest.

BuzzSumo

BuzzSumo describes itself as "BuzzSumo is to content marketers what weather reports are to farmers." BuzzSumo gives you insights on the kind of content that is performing well, comparing your content with your competitor's content, helps you find influencers for your content, quality content for your set of keywords, etc. It lets you know what are the trendy topics in your business, etc.

Mentions

Mentions is one another real-time media monitoring tool. It's very popular for monitoring keywords, brand mentions, competitor's analysis, etc.

Social listening. Image by Lynda.com

Google Alerts

Google Alert is one widely used tool for Brand monitoring. It's widely popular for handling customer feedback on Social media.

Snaplytics

Snaplytics is the most popular tool to analyse the performance on Snapchat. Snaplytics gives a detailed analysis on the performance of snaps, growth of audience and much more. It helps you to, schedule content, generates ROI reports, etc. It also helps you know how your Instagram stories have performed.

Social Sprout

This tool helps you to analyse your performance across Facebook, Twitter, Instagram, LinkedIn, Google+ and Pinterest. One of the special features of social sprout is its inbuilt customer relationship management system.

Hubspot

Hubspot is a very popular marketing tool that helps in nurturing the lead since the time he visits the website until he buys the product. It is very popular and loved tool in inbound marketing as it helps you to increase your conversion rate. It is also known for the content insights that it offers.

Iconosquare

Iconosquare is especially meant for analysing and optimizing audience engagement on Instagram. It helps you track the reach of your posts, growth in followers, performances of your insta-stories, schedule content, measure engagements, etc. If your company is more into Instagram marketing, this tool is a much have.

Social Pilot

Social Pilot is a budget friendly social media monitoring tool that provides comprehensive analytics, helps discover influences, schedule content, provide insights on content performance etc. for Facebook, twitter, LinkedIn and Pinterest. Apart from that, one can also schedule content for Google+, Instagram and Tumblr.

SMhack

SMhack is yet another simple social media monitoring tool that is slowly creating a buzz in the market. It's a simple tool that helps track post performances, user interactions, user behaviour, fan following, etc. It also helps one know the competitor content mix and results.

Tailwind

Tailwind is a social media marketing tool for Instagram and Pinterest. While there are many other social media marketing tools for Instagram, there aren't many for Pinterest and this one is especially to watch out for. It has an easy to use interface and it allows you to schedule content, see if somehow has pinned you, helps reach the target audience that is likely to engage with your post, provides insights on how different kinds of content is performing, etc.

Buffer

Buffer is yet another social media tool that helps you manage all your accounts in one place seamlessly. It proves you with all required performance metrics and reports.

SocialOomph

This tool is definitely recommended if your brand has a heavy presence on Twitter. Apart from providing all the required twitter analytics, they also make sure that their features are always in sync with the new policies of Twitter.

Brandwatch

One of the distinct features of this tool is that it helps you understand how the visual content of your website has performed in numbers. This helps us understand how you can work better on you're the visuals in your content.

Reputology

In the digital world, most conversions happen only after reading the comments online. Hence, having a good reputation online maters a lot. Reputology helps manage the online review and act on negative comments/reviews before things go out of hand.

Was this list useful? What are your views? Write to us at [email protected] or connect to us on Facebook / Twitter / or Instagram.