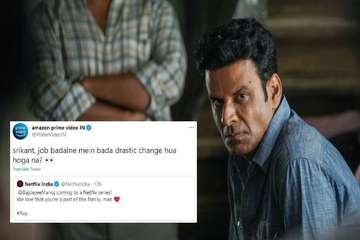 Amidst the digital and generational evolution, advertising mediums have advanced to a different level. Gone are the days of traditional marketing tactics that revolved around round-about comparisons with competitors. Now brands indulge in some healthy, direct and playful conversations on social media handles like Twitter to show how teasing your contender can be fun. If you want your brand to stand out in the playful art of Twitter Banter, below we discuss the top 5 things you must know to win this spirited exchange of puns!
Why indulge in Social Media Banter?
Because, why not? Standing true to the old adage, what's out of sight is absolutely out of mind. Healthy Twitter Banter helps your brand stay alive and lets you reach out to the masses positively. Whether it is the Netflix-Amazon Twitter leg-pulling over the Family Man starrer 'Manoj Bajpayee' or the Flipkart and Starbucks' fun bonding, Twitter banters are always a treat to the eyes! It enhances brand recall and creates an impactful niche in the minds of both competitors and customers.
The 5 Golden rules of Social Media Banter
It's contagious, so make sure you infect your audience with its awe factor
If you don't know it already, social media banter acts like a platform for all brands to interact with each other digitally outside the usual confines of organizational and structural protocols. It is lively, contagious and is a magnet for positive brand recognition, so, make sure you put it to clever use!
Highest points for engagement, creativity & humour
The most memorable social media banter are the ones that are inventive and make people laugh or are capable of instilling a jolt of joy. The best tip is to keep your banter as quirky, fun, creative and engaging as possible.
Flow in the direction of the trending currents
In the digital world you don't want to be tardy. It's most significant to stay on top of the ongoing trends. Being aware of the trends is an advantage and allows you to give a timely response that keeps your brand relevant in the playful exchange of words.
Avoid vague deviations and stay on the message
You wouldn't want to deviate from the topic if you are thinking about responding to trolls. The rule of thumb is to stay on the message and within the confines of your own brand where it makes sense.
Never be offensive or trade insults
Lastly, the most crucial thing to remember is to never trade insults. If positive brand recognition is a thing, so is negative recognition. You don't want to sound opportunistic or mean-spirited. Do not try too hard to appeal to the masses and in the process lose sight of fun and grace which is integral to this high-spirited social media trend.
Social media banter is paramount to your digital marketing and advertising strategy. It can speak volumes for your brand reach and imprint it optimally in the viewer's mind. Having the right team or a creative Digital marketing agency in Thane to equip you with the darts of fun responses for a Twitter Banter can go a long way. If done creatively, you can surely make the most of this fun and memorable art of digital banter!