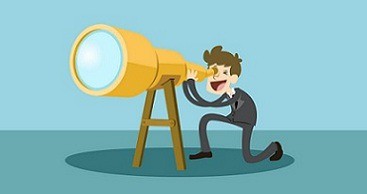 After SEO trends for 2018, here are trends that will dominate the Content Marketing sector in this year!
      1. Content goes off-screen with IoT
Brands don't just want to interact with us, but want to be a part of our lives, and for this, they want to break the barriers of the device-screens. With IoT (Internet of Things), content will be around us in more than one way possible. Even the customers don't want to be limited to the smartphones and screens anymore. Apple's Siri, Amazon's Alexa, and such technologies with call and response content will become even bigger and extensively used. Brands will market their content using IoT and make it even more inclusive.
      2. AI & Machine Learning will speed-up the content production
As the requirement for meaningful and valuable content in a large volume keeps increasing day by day, machine learning and artificial intelligence will come into play. When the brands have to put out a content, there are a lot of steps involved in that process – research, creation, assembling, edition, delivery, and so on. With the help of AL and ML, these processes will be streamlined and made easier.
In addition, AI can smartly add many tags to the images automatically just by scanning the images and making the work easier. However, this, in no way means that AI & machine learning will replace the content marketers, but it will help them a great deal and minimize their efforts.
      3. Live video will continue growing
According to the data from Facebook, users spend 3 times more time watching the live videos rather than the videos which are pre-recorded and published. The percentage of commenting on the videos is 10 times more during the live videos (because the chances of getting replies is stronger) So it is evident that Live Videos are appreciated and viewed more than the traditional videos.
Here's more –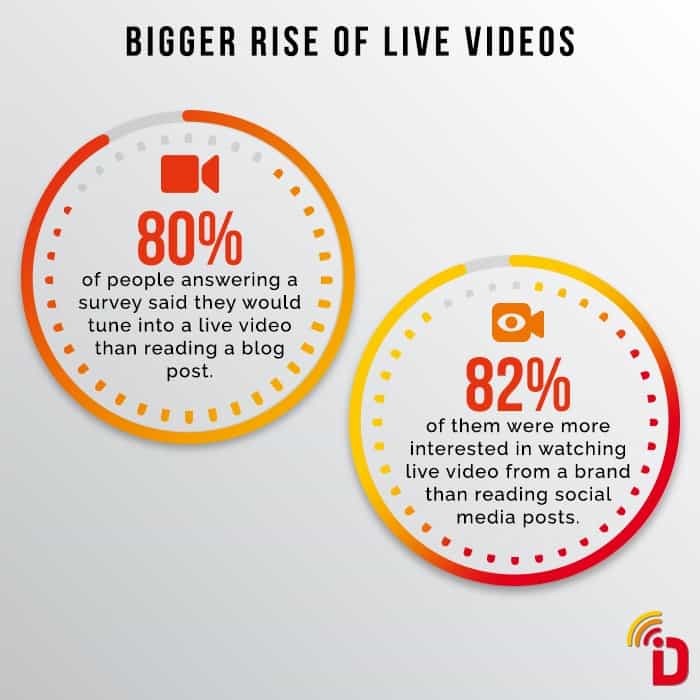 So, maybe the pre-recorded videos on social media sights would be soon a thing of the past!
      4. More experiments with AR, VR, 7 360-Degree videos
As we've mentioned in our SEO trends, AR & VR will be extensively used in 2018 by the content marketing teams. There will be many more experiments regarding the utilization of these features for marketing the content. 360 degrees videos are already a big deal, but continue to be even more so in 2018 especially in the tourism, real estate, sports, and F&B sector.
      5. Native Advertising is the future

It is now established that consumers respond more and better to the native ads rather than the display ads. Thus, the content marketers are ready to shell out money for investing in native advertising. With a big number of readers being comfortable with native ads, it is obvious for it to get bigger in 2018. Here are two more numbers that back the importance and value of the native advertising –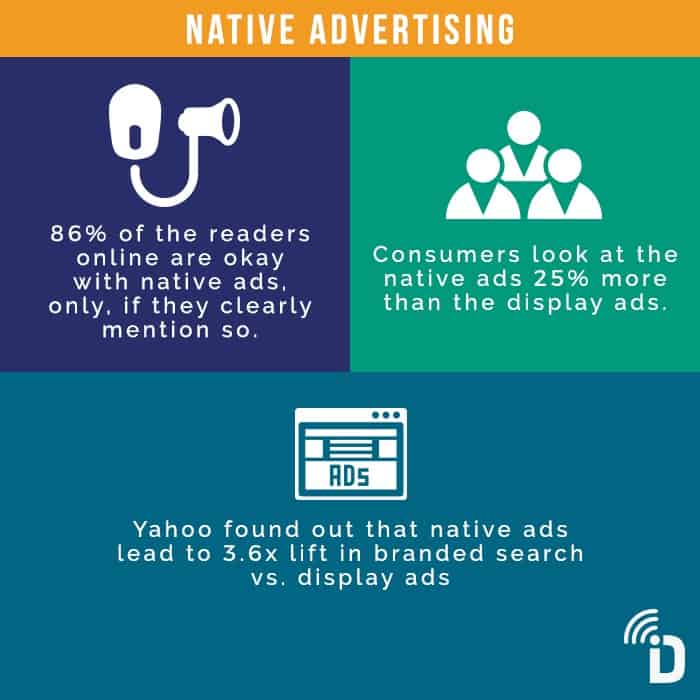 6. Overlapping of content marketing duties
A content department of a brand or a digital marketing agency has many sub-depts that contribute equally to the content marketing. There are content creators, there are social media executives, and there are PR & internal communication department and so on. When it comes to the content, many people have to take the hold and make sure the content has to be uniform, with regards to the communication and the message. In 2018, the overlapping of the duties will continue. Moreover, the content marketing team has to constantly make sure that the content strategy is evolving continuously to accommodate the customer behavior.
      7. Make way for micro-influencers!
These days, the celebrities endorse the products on their personal social media accounts without revealing that they have been paid for doing so. This has legal complications and might affect the brands image. Then there are influencers who have growing bigger at a fast rate and charging a bomb as well.
2018 will rise of micro-influencers – Social media users who have a closely-knit and high-engaging fan base. These are the users who are generally cater to a niche audience rather than being an on-your-face influencers. They will target the users who are passionate about the services / products that a particular brand deals in. And their UGC user generated content will continue to enhance the brand – generated content.