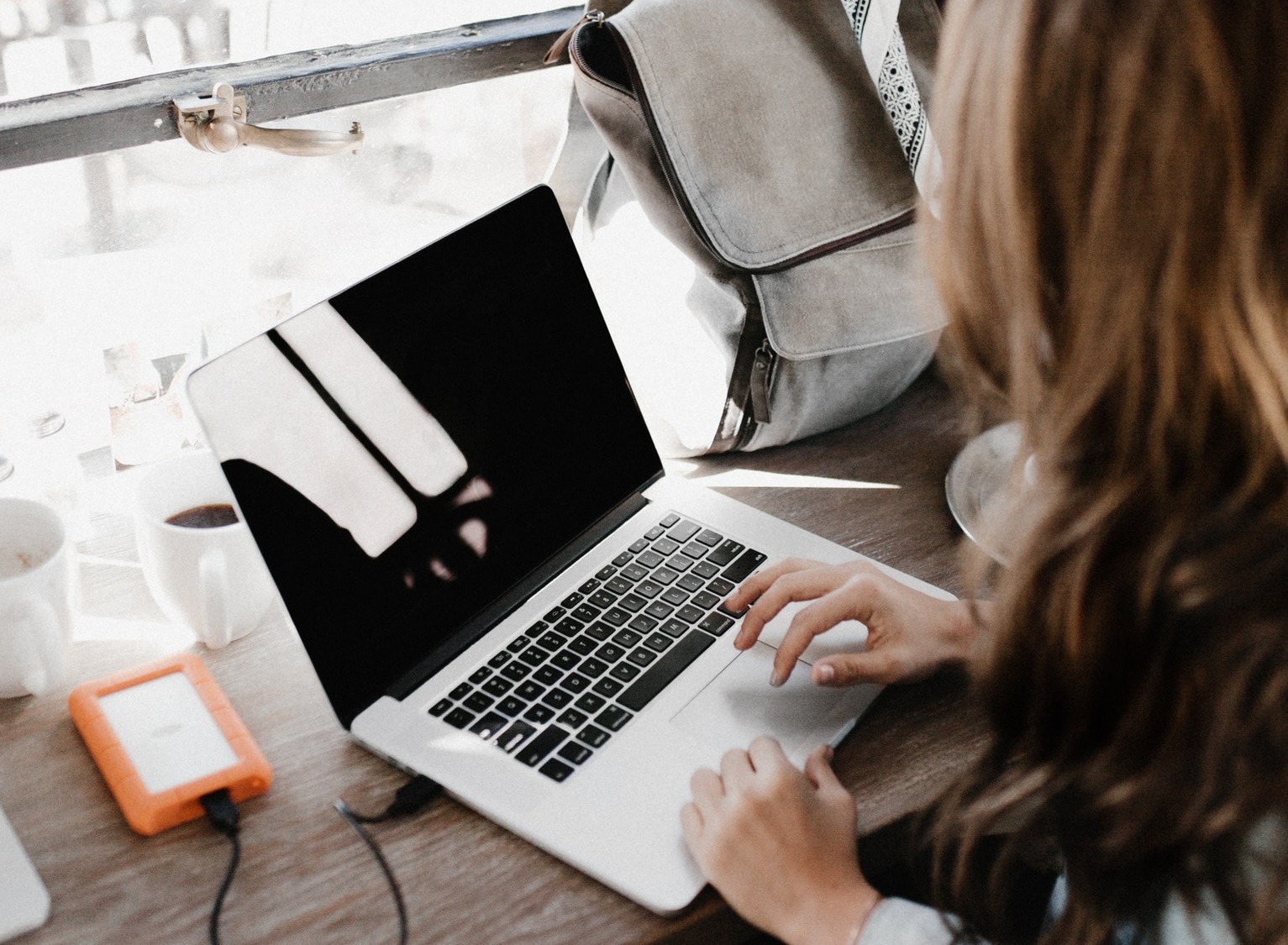 We've had a few clients who suggested us to stop email marketing for their brands and devote that budget and time to social media. We disagreed, and presented them these stats which helped them change their minds –
Email is 40 times more effective than Facebook or Twitter.
Automated email gets 119% more click rates than broadcast emails.
Interactive content in email improves click through rate by 17%.
Email converts are 3X better than social media.
That being said, maintaining a healthy balance in your marketing channels is crucial for the result-yielding communication.
They say that emails and email marketing is like a locomotive in a digital marketing world – sure, there are much more options now, but email marketing will never lose its importance in the field when it comes to reach and ROI.
Here are some of the fantastic email marketing campaigns that we love, for your reference –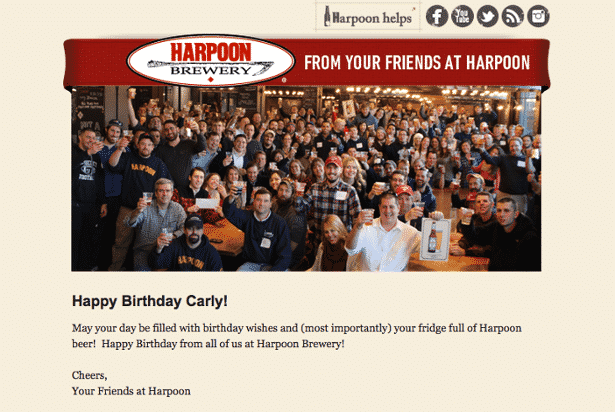 Harpoon wisely connected their brand attributes in a personalised mail for a birthday wish to their customer. The image is peppy and witty line quickly connects with the audience.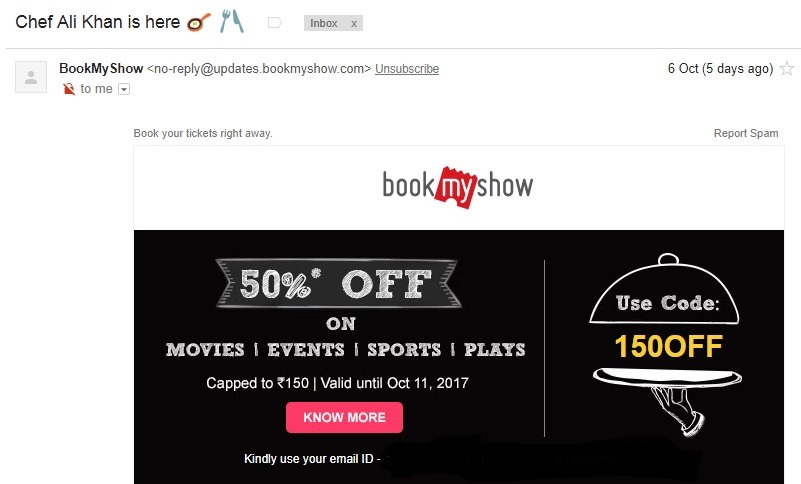 Book My Show right away offers discounts on various services by them. Also, they keep the subject line very casual and friendly.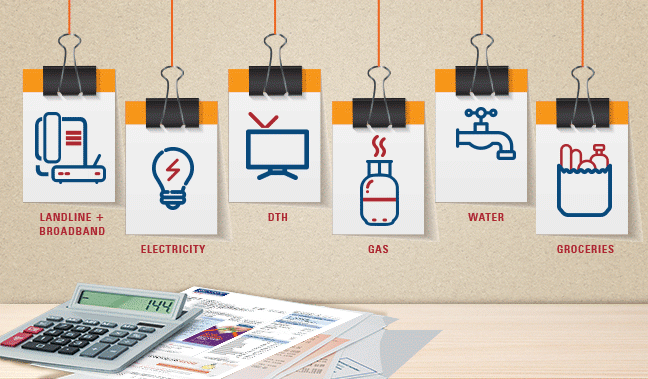 ICICI Bank creatively uses GIFs in the email marketing campaigns to notify the users and bring an alertness factor.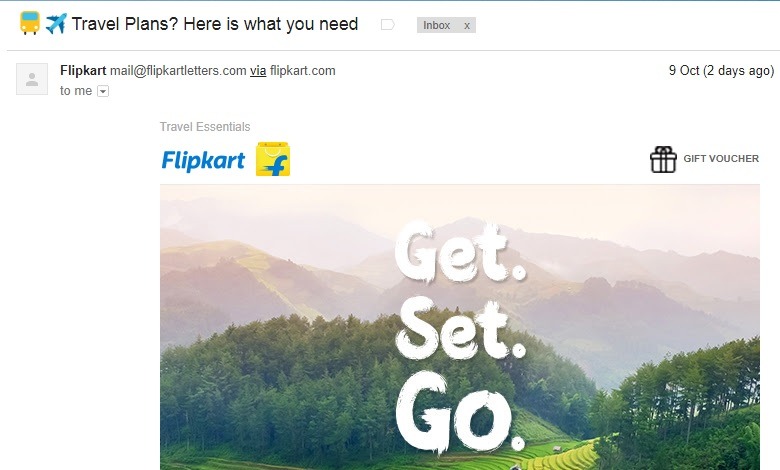 Flipkart targets their young customers smartly with the use of emojis in the subjectline. It also use Instagramish pictures in their emailers.
Amazing, isn't it? And now it's your turn.
You can start email marketing by yourself. In this post, we give you the tips which you can use to start your campaign right away. Let's go!
1. Make a database of your email list
Start gathering your professional emails. There are strong chances that you already have a proper list of the emails that you want to include in the email marketing campaign. These can be your existing professional contacts, your family members and friends who support your business, the people whom you have met at professional events, and so on. If you're accumulating the email ids for the first time, don't worry if the list is small. Get started with whatever best you have.
However, there's ONE THING THAT YOU SHOULD NEVER GO FOR – Buying an email database. It is not going to do any good. Smaller email list might tempt you to purchase a database, but don't give into that temptation. There's no use of sending mails to people who have no connection to your brand or you in any way. The compact email list will at least assure that the mail reaches to the people who are actually connected to you.
Here's another thing you can do make your contact list more exclusive and comprehensive –
Adding the contacts from  your smartphone and personal account to the mail list. You can import contacts from the phone and mail account (Outlook / Apple mail / Gmail ).You can also segregate these contacts into separate lists depending on the type of contacts. This will be useful in future when you plan to shoot targeted mails based on the demographics.
 2. Select a service provider for your email marketing activity.
Once you've assembled the database, now you need to send mail to multiple contacts at once. For this, you'll need a service provider that will help you to shoot the mail at once. There are many service providers in the market and you should choose the one that best suits your needs and the sector your brand is in. These service providers offers various plans – depending on your budget and other requirements. We love MailChimp, but there are many other service providers that you can opt for, like – Zoho, Aweber, GetResponse, and so on.
Apart from this, the service providers offer you an option of customising the email designs with pre-built templates and elements. You can unleash your creativity while designing the email.
3. Create the welcome email
Welcome email is the first mail that you send to your subscribers / contact list, and as we know, first impression is the last impression is even more relevant in this visual age. So make sure your first email impression really, REALLY makes a mark on the minds of your audience.
Start with a greeting, and address people by name. How do you address 1297 contacts personally in email? Well, there's a provision by service providers to do so. But you have to make sure that the email is saved in your database properly with the name correctly spelled.
Start with a warm greeting
Introduce yourself as a brand
Give them an idea / overview about the mail and what they'll be receiving from you
Offer value in the mail. Do not make them feel that they've wasted their precious 2 minutes on your mail.
Also, there's a strong chance that your welcome email would be welcomed really well, so try being useful to the audience in some way or the other.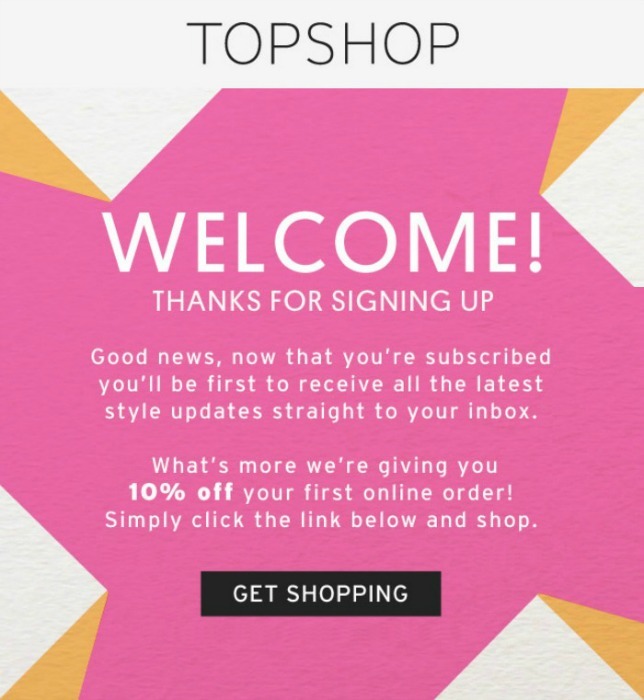 We'll be discussing the content for mail in-depth in our next post so keep watching this space.
4. Create a versatile email template design
Wait, we are not implying that you should keep your design redundant. But the idea here is to create a template that is not too theme-specific; or the design that you can't use for any other communication. Ex. template with diyas / Xmas stars and so on. The template should resonate your brand design values in a most creative way possible.
The best part is, almost all of these email marketing service providers offer customisable template depending on the theme. You can create device-specific mails too, using these templates.
Add your brand name, logo, website address, and links to social media channels in the mail.
Be very careful when choosing a template or designing a new one. People take less than 4 seconds to glance through the mail – so use the cleanest and crispiest design that highlights the core communication value prominently.
Once the design is created, you can save the copy of this template in your service provider account as a main template and tweak it depending on the communication and occasions.
5. Content is still the key in email marketing campaigns
The content should be crisp and breezy, as if you're having an one-to-one conversation with the user. Avoid jargons, get to the basics. The user doesn't speak the language you use at work.

Spend more time on subject-line than you spent on writing an actual mail content. Why? Because more than 35% of the recipients open the mail based on subject line alone. It talks about your mail even before opening it. Make it super-interesting!
6. Understand the importance of timing
Every sector has their own time-slot when it comes to online interaction and audience impressions. Likewise, the demographics have a time period of being digitally active. Study your target audience, understand their active timings.
Another way is to create your own schedule and making your audience get used to it – Once you have a really powerful and value-adding content, you can fix a time and day to shoot the email and notify the users about it. Once they're used to it – You can continue following the schedule and the audience will expect your email at the specific day.
7. Track. Measure. Rework. Repeat
Sending the mail is not the last step of the email marketing campaign. The major part is tracking and measuring the performance of the mail that you sent. The service providers you choose will also offer you the tracking mechanism and performance of the campaign. You can understand the consumer behaviour based on it and then apply the learning in your next campaign. Also, it is important to know how many of those emails have translated in real business – buying, booking, ordering, donating, and so on.
These are just the basics that you need to get started with email marketing; in our next posts, we will walk you through the content and design parts of the emailer.

If you still need more detailed plan or suggestions pertaining to your brand, write to us at info@theimpulsedigital.com or message us on our Facebook page, we'll be more than happy to help you! 🙂