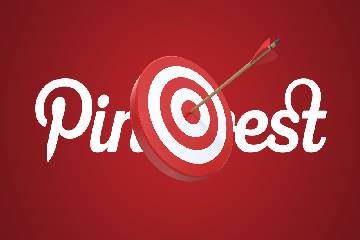 Have you been wondering if Pinterest could help market your business effectively? Pictures tell a thousand words and this image-sharing social media platform certainly does! It lets you pin your brand image on the customer's mind in the right way. So, without further ado, let's understand why and how you can optimize your business's digital marketing impact through Pinterest.
Is Pinterest beneficial for your Brand?
Before understanding how to use Pinterest for marketing your brand, it's crucial to gauge its worth. Below are a few of the several benefits that Pinterest marketing offers to enhance your brand's essence!
Tracking emerging trends
When you don't consider the emerging trends and competitor strategies, your marketing efforts become obsolete. This is why digital marketing agencies in Thane help you to stay on top of your A-Game by tracking the market trends correctly. Accessing popular content on Pinterest gives you the insight required to spot influencer trends and consumer preferences effectively.
Analytical and constructive marketing
Like every digital marketing platform, Pinterest is analytical and lets you measure your marketing initiatives. Several digital marketing agencies in Pune and Mumbai, are tapping Pinterest's digital potential extensively to promote brands. Your verified website address can be mentioned on the Pinterest business profile which further helps to drive quality website traffic. Well-targeted Ads can also be executed at an affordable budget on the Pinterest Business Account. It lets you monitor engagements, clicks, views and so much more!
Brand Penetration
This highly visual and creatively structured digital marketing platform enables your brand to be inventive. It helps you create different boards and categorize your products artistically. The distinctive world of Pinterest lets you influence customers positively and carve an impactful niche for your brand in the market.
How to use Pinterest for your Business effectively?
Optimize the SEO Efforts with Pinterest
If you've not opted for Pinterest SEO for your Business yet you're lagging. Being a visual search engine, search engine optimization on Pinterest is one of the most impactful ways to market your brand prominently. This is why it is also significant to have an interactive website. Pinning stimulating content from your website boosts engagement, enhances the quality and quantity of website traffic and promotes your brand powerfully.
Captivating content is key
Portray your products and services creatively. Promoting relevant and informative blog posts makes all the difference. It generates more clicks and quality traffic. Build Ad campaigns revolving around brand awareness and current trends to engage your target audience effectively. Powerful Ad targeting at a conducive budget is possible with Pinterest and the right content will ensure its success.
First mover's advantage by planning way ahead
Brands that plan way ahead of time survive better on this digital platform. Post engaging content for seasonal holidays before time. Choose holidays that will help you inspire and create the most gripping Pinterest content with the correct keywords. This is where being associated with the right digital marketing agency comes into the picture. Good digital marketing companies in Mumbai ensure that your digital marketing plan is pre-planned and executed correctly.
Pinterest is steadily gaining popularity as one of the most influential digital marketing platforms. Explore and tap this digital reservoir of marketing and branding potential. Create a lasting impression in the consumer's mind with Pinterest Marketing and let your brand be distinguished prominently amidst its competitors!