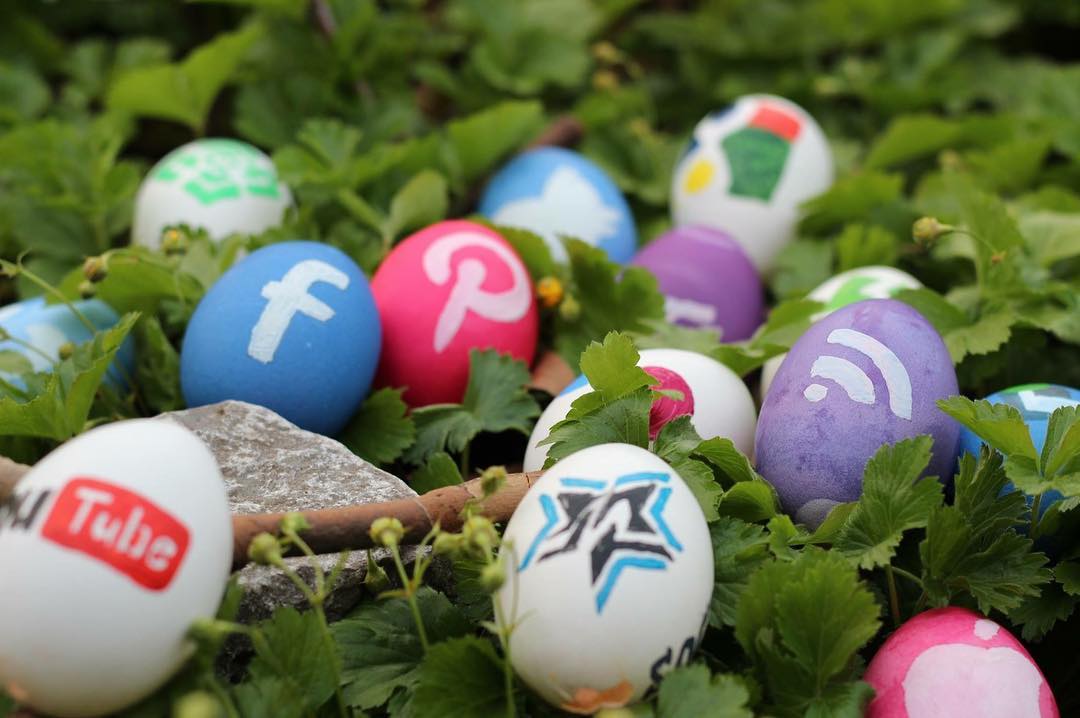 An average internet user is bombarded with a lot of brand messages throughout the day on websites as well as social media platforms, and adblock seems like a saviour when you're using internet for work. If a user spends around 3 hours on their smartphones daily, they get approximately 25 ads during that period. For every 5 minute, there's one ad that's broadcasted.
According to a report, ads on social media platforms will cross $35 Bn spends in 2017!
When you are flooded with so many visual and textual communications throughout the day on your screens, it is puzzling to know how does these platforms work for a betterment of your brand. Most of the times, just because your competitors are doing and many other brands are doing, you copy them and do the same thing; which not be right all time.
A poetry is lost in translation; and digital message, in the deluge of social media platforms
There are so many strategies playing at the same time. There's social media, there's SEO, there's content marketing and so on. And in a country like India, this is still accompanied with traditional marketing techniques as well. This is more like being a jack of all trades, but master of none. It's observed that most of us use so many channels at once, that makes it impossible to focus and excel at one.
And then what follows is overload of marketing. We fail to get the full strength of a certain medium while catering to many of them at a same time. Brand's have so much to broadcast, so much to share, all at the same time, that the message gets lost in the multiple mediums.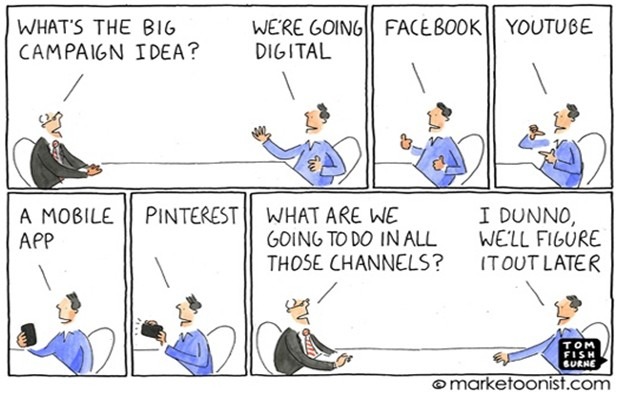 We can call this as a marketing exhaustion, or digital fatigue. And best way to avoid this is focusing on one strategy / one media at a time and using it to the fullest, and getting the best out of it.
Here are a few reasons that will make you think twice while opting for multiple social media platforms –
Cost
When we are talking about business, money is the first and foremost thing that clients are concerned about. Digital marketing is still a new media for most of the people we are working for. So it is obvious that they will have questions about the ROI. Especially when the small businesses are just getting started on their digital marketing front, it doesn't make sense to divide a lesser amount amongst multiple channels. Rather, it is wise to use the budget efficiently on a single social media platform.
Efforts involved
You can argue by saying – we will use a single creative for all the platforms, and publish it using Hootsuite. Well that's a good idea if you want to post & forget. On social media, there are efforts involved to make sure that your content has reached to a lot of people, though it's all about money nowadays, doesn't it make sense to use it for a particular channel rather than dividing and selling?
Focus
As mentioned above, handling social media marketing needs attention and focus. When you are on multiple channels, it is bound to get hit in some or the other way. When you are using some specific channels, you understand the tactics of it, you know the audience there, you know the latest updates, you know the platform well, you know the schedule, you know the trends and it all helps in improvising the content and marketing strategy. Sure, there are multi-taskers, more so than ever. But we still suggest limiting at two platforms per person.
Customisation
Over the period, you start breathing that particular social media platform or two. It allows you to innovate. It allows you to customise the strategy according to the time and trends in the industry. The best part is, you start understanding the target audience really well when you spend a lot of time on certain platform. That gives you valuable insights which help you in the business.
 Before getting started, you need to check on the few points below before choosing a Social media platform mix for your strategy –
The type of business
This is perhaps the easiest way to gauge your social media platforms needs. Not all businesses need pinterest, not every professional needs Twitter to expand his business. Not every company needs to have a Facebook page. Tailor social media strategy according to the type of your business. Don't use all the platforms because everyone else is doing.
Goals
Another point to consider while choosing a social media platform – your marketing goals. If you want to be known amongst the people, use Facebook marketing / Instagram. There's a campaign that talks about a social issue? use Twitter for awareness. Looking for serious business leads, focus on LinkedIn & Slideshare. There's always a motive behind using a specific channel. Make sure you know the goal before diving into it.
Demographic
Be where your people are. As simple as that. If you're into making high-end mechanical components but you spend time and money on Instagram, it is of zero value for your brand. Understand where your audience spends time. Create a content for them, and then interact to them on that social media platform.  Same as thinking about your business type.
Budget
Reinstating what's mentioned above. Understand your digital marketing budget. Check how much can you allocate just for social media, and then choose the channel. Do not try to stuff all the channels if you're on a marginal budget, that will not serve any purpose for your brand. Choose wisely instead of giving in to the urge of being 'Social media omnipresent'.
Final thoughts
By this, we in no way mean that concentrate all your resources in one place, but we want to say that study the resources well before doing it. Try A – B testing, learn the platforms. Only then you can understand it well.
It is more like – "put all your eggs in one basket, and then watch that basket."