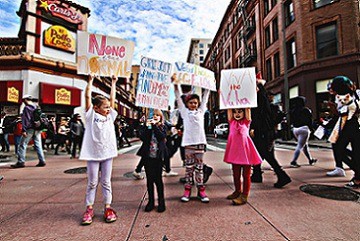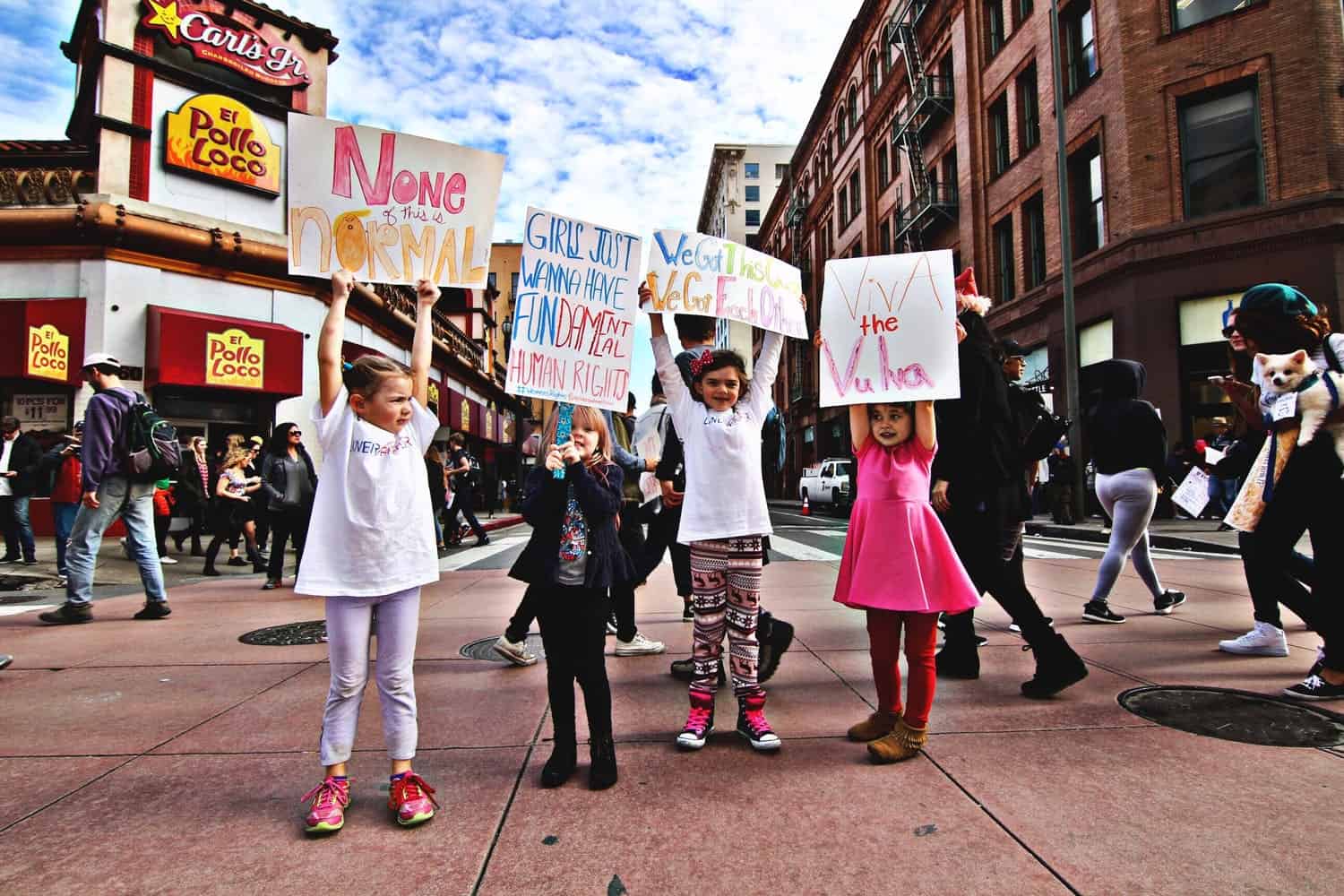 Social listening is not just a fancy marketing term anymore. It has become a necessity for all the brands to thrive and grow in a competitive market place and most of the digital marketing companies have actively started using this. Till a last few years, listening was limited to the feedback that the customers provided only when asked (or fought) however, now brands are (supposed to be) alert all the time, and social listening is expanded to almost all the walks of the marketing activity. Let's see what exactly it is.
What is social listening?
Social listening is an on-going process where you have to monitor words, terms, concepts, and products associated with your brand online. This includes various blogs, social media platforms, discussion forums, news, and so on. Here, social media platforms are particularly important because they are the main mode of communication of the people these days.
Before we begin, let us take a look at some numbers regarding social listening –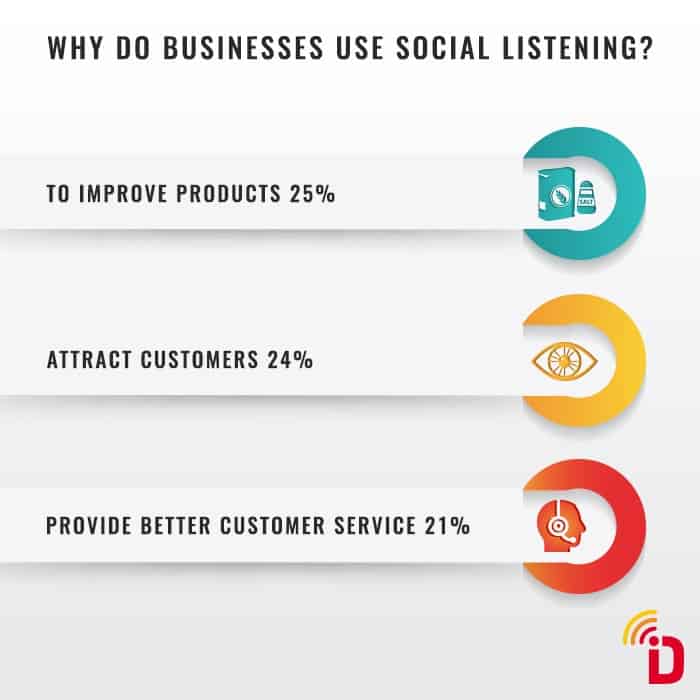 And here are a few more! 

Use of social listening by brands
What should a brand use social listening for?
1. Acquiring new customers
Gone are the days when social media was just about sharing your vacation pictures, rather, social media is getting exactly opposite of day by day. However, the brand must remember that interaction is still the basis of any social media platform. Social listening can be useful for the brands who keep a keen watch on the trends and interactions on social media. In the U.S., around 25% of the brands use social listening to acquire new customers. And with enhanced targeting and selecting features, you can be as descriptive and in-depth you want to target the potential customers.
2. Better customer service
Almost all the social media platforms are full of people complaining of various things about the brands, or even congratulating them sometimes. This means that netizens prefer to talk to the brands on social media rather than going to their official customer care mail or messages. And why not? If brands advertise and promote so much on social media and other online platforms, they are also expected to be there to talk to their customers. Social listening proves beneficial for improving the customer service of the brand as well creating a goodwill. And this is not limited where people have tagged a brand in a conversation, but all the other instances where people are talking about the industry and the related topics to which the brand is related to. But if the brand is bigger, you'll need CRM tools!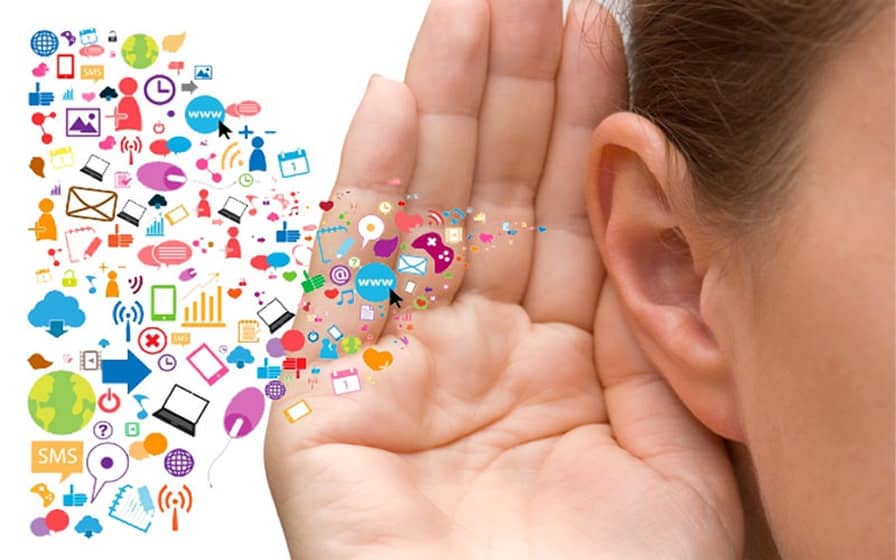 3. Improving the products by taking first hand clues
There's not a single day when we scroll past our Twitter without noticing someone complaining about how bad the network of a particular service provider is, or someone whining about the shoes that they ordered online and do not fit them. Well, social media is filled with these complains and they only mean –
A lot of brands have a lot of scope of improvement and suggestions by the first hand users.
Brands must use these interactions on the web to understand the problems and suggestions that an end-user has and implement those changes in their products / services. Social listening is a great tool to learn product upgrades and what the target group is looking for. Also, while complaining, the social media users are uninhibited to compare the products of two different brands, probably competitors – this can be helpful to understand the weak points of the brands.
4. Identifying the influencers
Since he was a young player, Rafael Nadal has been using a Babolat rackets for his game. He didn't become their brand face, but his constant mention of Babolat in the interviews gave a new dimension to the brand, and not to mention – a high brand value! Well, this is an example of a world class celebrity, but the point is, social listening helps brands to realise who are the brand loyal, who are the people who recommend their products / services to others, who are the people who contribute the positive image building of the brand. In this age, netizens tend to trust influencers more than the celebrities so it would be a wise idea for the brands to find the influencers and the brand advocates who will spread the word about the brand. After all, word of mouth publicity is the best, we believe. Yes, even in 2017!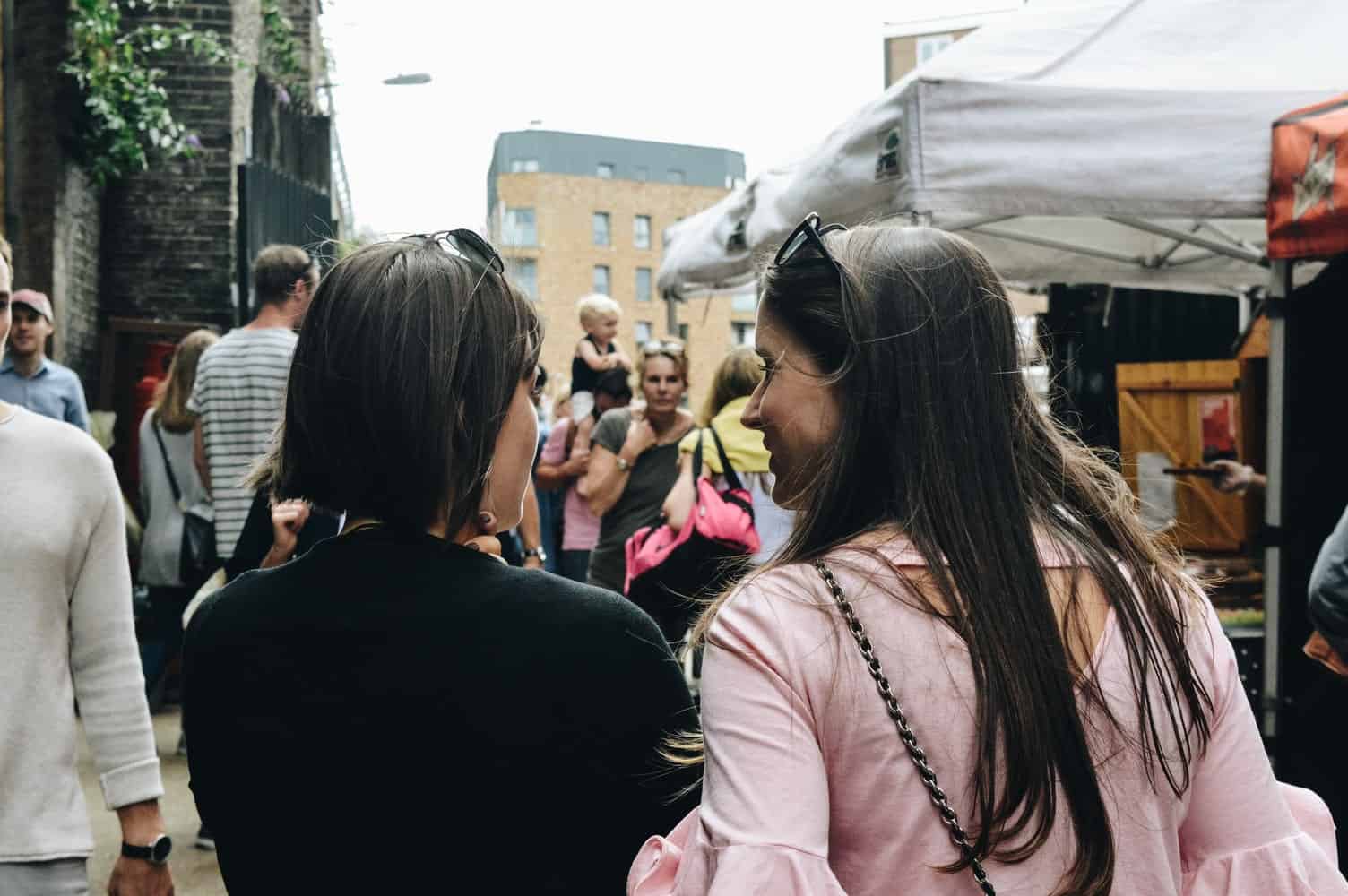 5. Evaluating the content performance
Social media platforms will provide the number of shares and like your blog or a video has got, but social listening is beyond that. It helps a brand to understand the reactions of the target group to your content. Using social listening tools, brands can monitor the conversations related to the content / brand and present the insights that can be useful for the content creators. They can use it to recreate, enhance, tweak the content and the marketing strategies.
Social listening helps you understand what to make out of the likes, shares, and retweets. It is a great way to improve your brand. If you need more details or help regarding this, we are right here. Write to us at info@theimpulsedigital.com or DM us on Facebook, Twitter, or Instagram!