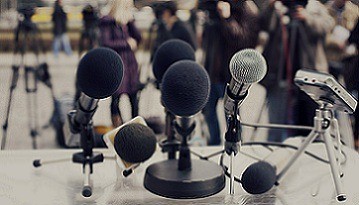 How does PR help in your SEO?
Many companies side line PR in their marketing activities, especially the new ones relying solely on digital media. But PR, though a traditional marketing effort, can have a lot of influence on your search engine rankings. Here's how –
Backlinks
Till date, backlinks are still one of the most important ranking factors in search engines like Google. Good backlinks are hard to get. Though there are many other ways to get backlinks, PR is an important tool that can bring you links on some of the most useful & relevant websites.
A small coverage on newspapers / TV channels / industry magazines on a national or state level can take up your SEO performance higher than your current level and get you some benefits in the long run.
Reputation Management
When people, i.e. your potential customers find you on the internet, they like to know the experiences of the present users. They read the reviews first and only then they make the decision of buying. They need to know if they're buying from a trusted source. Reviews are a big thing in today's world and you've got to make sure that they are positive.
When you are doing your job right, the review aggregator sites will have a good story about you to the potential customers. However, there can't be a single company which doesn't have a negative review. So please be open to that. Make sure that you work on your PR well to get good reviews.
Brand recognition
On SERPs, it is important to establish your brand as one of the easily recognisable brands. Once you're are featured on relevant and influential websites in your domain, it helps strengthen the brand image even further. With a good PR, your brand name will get mentioned at various places on the internet – Social media, features website, online news, and so on. This will help you to go a step closer towards better ranking and better trust amongst the customers
Social validity
Whatever coverage you have got in the traditional media – print, TV, radio whatever, make sure you include that in your digital media platforms. Let everybody know! Get everything on your website too. When people are thinking about buying your product, they will definitely be impressed when a known publication has featured your in a positive light. Getting a social validity from the traditional media still works, in a big way!
How to use PR for your SEO?
1. Connect to the media networks
This is a very industry specific thing. Research and analyse which works the best for you. Every industry has its special way of connecting and distributing content and news. Be a part of it. When there are journalists writing on certain topics, you can give them your input as an industry insider. You can share your experience, give tips and advice, or, just a quote. Getting quoted helps the journalist to add an extra edge to their story and on the other hand, it establishes you as an expert in the industry. It helps!
2. Topical campaigns
There are people coming up with all sorts of ideas when it comes to being relevant and being in the news. For instance, all the brands have their IPL campaigns running on now. So, when there's a search entry for IPL, all these campaigns and related news and stories also appear in the search results. Being creative is the key here. If the theme-based campaign is creative / quirky / doing something towards the society. It will definitely get noticed and bring you get views and links. For this, you can also partner with charitable organisations and create campaigns that benefit both. It is indeed a good way to get media to notice you as well as carrying out your responsibility towards society as a company.
3. Making the best use of photos
The media outlets are in a constant need of good photographs. It is hard to find high-quality images that don't look like bought off shutterstock! So many a times, journalists ask for the people for images. In return, they offer to give you a link. You should create a bank of good, high-res photos within your domain, about your industry and offer it in exchange of image source / credits.
4. Getting reviews
It is a traditional, yet very effective way of getting a coverage for your company – you can offer a product in return for a review. When done right, it brings a lot of views and PTAT for your company. It is similar like Instagram influencers, only on a bigger, more traditional level.
5. Customer's Story
The best way to tell the story is through the POV of the customer. No publication is interested in writing about how good your company is and what is your mission and goals. It's right there on your website. Instead, tell them how your product / service has changed the life of your customer and that makes for an interesting story.
Have comments / ideas on this? Feel free to connect to us on Twitter, Facebook, or Instagram. You can also write to us at info@theimpulsedigital.com.